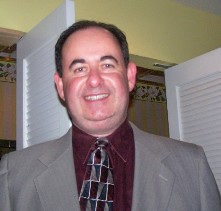 Bruce Clifford


I was born in New York in 1963. I grew up out on Long Island in a small town called Mt. Sinai. In 1979, while still a Sophomore in High School, I moved to South Florida. (Very Long Story)
I have written thousands of pieces that remain part of my private collection, but I also enjoy sharing much of my work and publishing on Pencilstubs.com. Pencilstubs.com is a wonderful place to connect with other talented writers. Some may say that my writing is kind of 'deep,' but I write what I feel whether it be wrong or right. At times people have been critical of my writing and some have even suggested I stop? For me, writing is one of the most important things in my life aside from my family.
I began writing in 1980 after the tragic death of a close friend. The song was entitled "Membership of Death." I found it to be a good way to express what I was feeling, and continued to write after I was encouraged by the comments I received from others. In 1982 I started a Rock band with some friends I met while in college. We played mostly original material, and I wrote all of the lyrics to our songs. After several years of attempting to live the rock n roll life I decided to settle down and even landed a real job.
I have been married since 1987 and have a wonderful daughter born in 1991. My daughter Brooke is a very talented writer, and she can be read from time to time publishing poems and short stories on this site. We are a close family and reside just outside of Fort Lauderdale, Florida in a beautiful home on a lake. I have a professional career as a recruiter for a large retail company.
I am passionate about my writing, and will continue to write for as long as I live. I would like to thank musician and friend Dave Davies for his continued support. I welcome any comments.
Thanks for reading my words.
Bruce Clifford