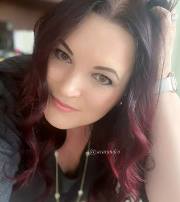 Danielle Cote Serar




Dedicated wife and mom, Danielle has been writing since she was a teen. While she has completed several novels and enjoys exploring varied topics in them, she has never sought publication. She is currently collaborating on a new novel she hopes to bring to publication. Mostly she focuses her writing on microblogging through her public Instagram account @Serarandco where she focuses on life lessons and her reflections on her life experiences.
My grandmaís determination made her (and with my grandfatherís sweat equity) a successful house flipper before flipping houses was a thing. She created a career with little education, raised two daughters to believe they could achieve what they want.
My auntís discipline and strong character led her to forge a career path in one of So Calís larger school districts and her dedication to achieving her degree pushed her to do so even long after she retired. It was her goal and she was determined to see it through.
And my mother was the first in her family to earn a college degree & master's degree. I am proud of the work she did, alongside many others, to create womenís rights such as maternity leave. She truly demonstrated through her actions that she truly believed I could do anything & has given me the ability to not fear going after anything I truly want. She instilled in me a solid belief that no matter the limits the world may try to put on me, that I could achieve anything I could imagine.
Danielle Serar
Little Miss Bís Sweets
Find us on Instagram at Instagram.com/littlemissbssweets