Cookin' With Leo
By Leocthasme
How About Omelets?
Well, I usually do an omelet of some sort at least once a week, usually on weekends, because Saturdays or Sundays are the lazy days and no rush to get breakfast. Beside that Omelets take a bit of work, any kind of Omelet. To do one right it takes a lot of time, it ain't like the so called breakfast joints what will break a couple of eggs, get 'em half fried and scoop in some bacon or ham, and some veggies or peppers or whatever and flip half of it over the other half. They turn out fairly decent but them ain't what I learned to call an Omelet.
Now, way back when Grandma could make one for the whole family on a Sunday Morning, she used a big cast iron covered skillet, and her oven to do the job right. For me and ma I invested in a 2 person Omelet Maker which is just a simple frying pan, cut in half and one half used as a hinged lid. Just right for the two of us, and it can be used on top of the stove, because of the hinged top and it is small enough to hold the necessary heat. On the other hand if you need to make Omelets for the family, 4 or maybe 6 servings, you need a good cast iron skillet which has its own tight fitting lid. At least 7or 8 inches round and about 2 inches deep. Now if you got all that we can get into the Omelet makin'. Grandma used to have to start early to do a real good Omelet. And here are some of her long ago recipes.
So, let's get started. To make an Omelet for 4 here is how to do it:
You will need 6 eggs, well beaten until frothy
2/3 cup milk or cream. No skim milk
Butter
Salt or pepper to taste, this is optional depending on the filling

And these are some optional fillings.
Real bacon, sliced into bits, and fried long enough to cook out the grease, but not too crisp.
Diced Tomatoes, Diced Onions, and Diced Peppers, green and even fresh or canned Jalapeños and canned Cactus for Tex-Mex.
Yellow rat cheese, or other yellow cheeses, grated.
Parmesan or other grated Italian Cheeses. Any and all these fillings will work for Veggie Omelets.
Here are other fillings for Fruit and Jelly Omelets.
Fresh apples, cored, sliced into thin slices, peaches, pears, apricots, plums, cherries, and such. Peeling the skin is optional, depends on the type of fruit, if the skins are tough or not. Lacking fresh fruit, Jellies work great, strawberry and peach preserves are wonderful fillings.
So, don't be afraid of what you fill your Omelet with, all veggies or fruit or preserves work fine.
Making your Omelet
Get that big cast iron skillet and warm it up so you can melt about ¼ stick of butter in it. Rub it all around and up the sides. Make sure it is well coated, might look like a lot of butter floatin' around in the skillet, but don't worry, butter is good for you and makes the bottom of that omelet not stick.
You need to chop up all the veggies fine and mix them in a bowl with some grated cheese and the bacon bits. Mix that well and set aside until you are ready for it.
Meanwhile, pour ½ the egg mixture into the skillet and heat on the stove top until set, then cut the heat, don't try to brown them on the stove top.
Now spread your veggie/cheese/bacon filling over that and bake in the over at 350˚ for about 5 or 6 minutes until the filling is set.
Now you pour the rest of the filling over the top and cover and bake for another 20 minutes.
Check to see if your Omelet needs browning on top and if so place it under the broiler long enough to get it light brown, be careful not to burn the top.
There you have a nice veggie Omelet.
If you intend to use fruit or preserves start your Omelet the same way as for veggies, but instead spread your sliced fruit over the top and cover that with sugar and cinnamon to taste.
Bake that in the oven uncovered for about 5 minutes or until juices begin to show on top.
Now you can cover with the rest of the egg mixture and cover the skillet and bake for 20 minutes to be sure the top is set.
Remove from oven and sprinkle about 2 tablespoons of sugar on top with a few shakes of cinnamon on that.
If you are a true connoisseur you will have a jug of 151 proof cookin' brandy to pour a good ounce over that and just set that on fire until it burns out and melts the sugar and browns the top.
For Preserves spread at least about ¼ inch thick to have a nice tasty Omelet and finish the same way.
I told you it would be a job but your family will sure be happy with the results.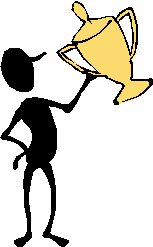 First Place For Best Omelets